Vibrant has once again earned a place on the New Mexico Flying 40 List. This year marks the 7th time Vibrant has been honored as one of New Mexico's fastest growing technology companies. Eligibility and ranking were determined by annual revenue growth; this year Vibrant was ranked 8th for Top Revenue Growth for companies with revenues between $1M to $10M.
"I am proud to be on this list and very grateful to our outstanding employees, customers and shareholders. I look forward to joining the other NM Flying 40 companies this week to celebrate. Congratulations to us all!", said Lem Hunter, CEO/President of Vibrant Corporation.
The NM Flying 40 awards began in 1998 to recognize the achievements of top-performing technology companies, while celebrating their critical contributions to the state's economy. Vibrant's Albuquerque employees and their families will join the award festivities at the Albuquerque Botanical Gardens and Aquarium this week.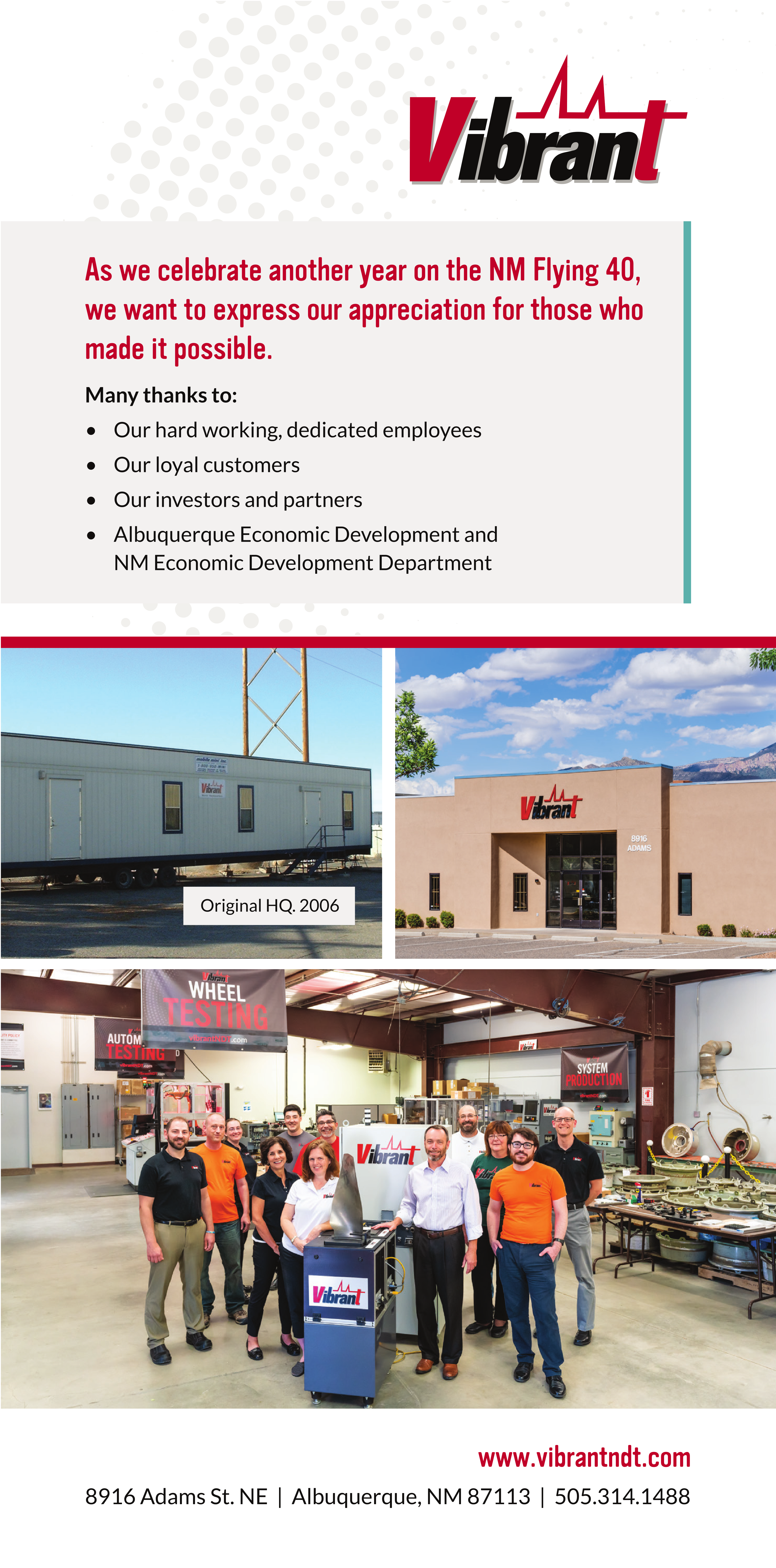 About Vibrant
Vibrant provides Process Compensated Resonance Testing (PCRT) services to the Aerospace and Power Generation industries worldwide through its facilities in the United States and Europe. PCRT applications range from quality assurance and process capability assessment for Original Equipment Manufacturers to in-service structural assessment and life monitoring for Maintenance, Repair, and Overhaul organizations. Vibrant is certified to AS9100 Rev D, and ISO 9001:2015. www.vibrantndt.com